Return
Cortijo Sierra Morena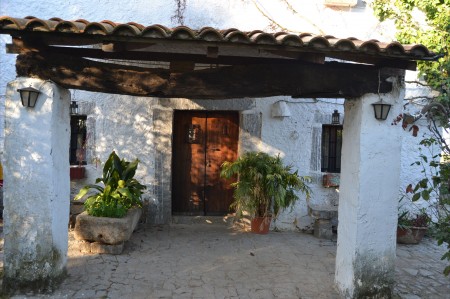 ref: 4328
10-16
Tipus:
Detached house, Townhouseand Cortijo
Location:
Córdoba - Pozoblanco
Cortijo with saltwater pool, with water recycling and alternative energy.
The farmhouse is a typical local house, rebuilt with original materials, granite, iron and wood, using alternative energy for heating and hot water and a small plant to produce electricity through solar panels.
The house has a kitchen, three bathrooms, living room and five bedrooms.
To emphasize the saltwater pool without chlorine, and all the house works with alternative energy and water recycling.
For years we carry sightings ornithological groups to mount
The vegetation in the garden of the farmhouse is composed by a representative of plants native to the region, creating recreation areas particularly safe for children with swings and a stone cottage, designed for them. Saltwater pool.
The region of Pedroches:
It is located north of the province of Cordoba, pertaining to Geologically Sierra Morena.
Located at an altitude of 500-700 m, although you can find points of higher elevation north of the region, the mountains of Horcón (869 m) and the south Chimorra (959 m).
The landscape is very different depending on the area where the soils with abundant streams and rivers marked seasonality resulting in a rich variety of flora and fauna, endangered species found in Europe (golden eagle, black vulture, imperial eagle, wolf, etc.).
Also include within its ornithological wealth cranes, large groups can be observed from the Baltic.
Equipment
Pets allowed, Barbecue, Heating, Kitchen, Garden, Fireplace, Pool, Washing machine, Home linen, TV, Terrace i Covered parking
Photos
Map